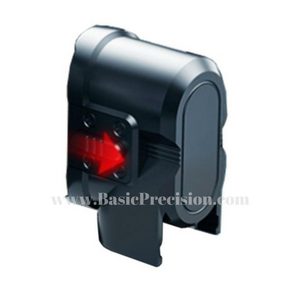 Designed to power Bering Optics thermal scopes and Clip-Ons with 16650-type rechargeable batteries.
Compatible with all Hogster, Super Hogster, and Super Yoter lines of thermal scopes and thermal Clip-Ons.
Significantly higher capacity of 16650 batteries allows longer runtime compared to the runtime of the devices powered by CR123 batteries, which are standardly used in Bering Optics thermal scopes and Clip-On units.
The table below shows the average increase of the runtime for different thermal scopes when powered by two 16650 batteries installed with the Extended Battery Cap.
Even longer runtime can be achieved by combining internal batteries with External Rechargeable Picatinny-Mountable Power Kit. Click

HERE

for more details.