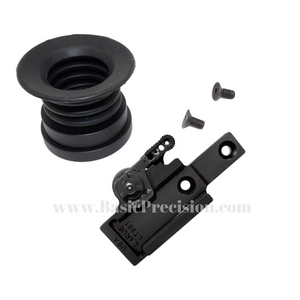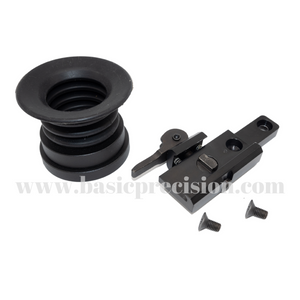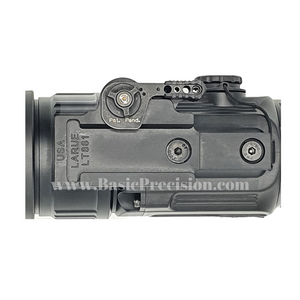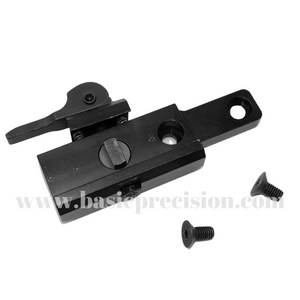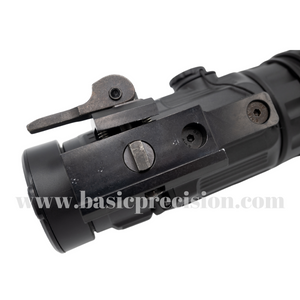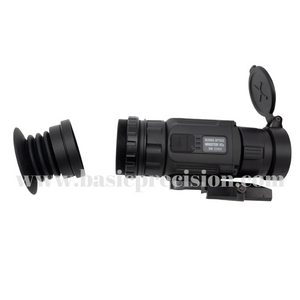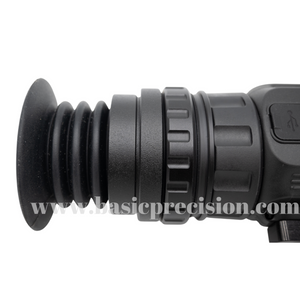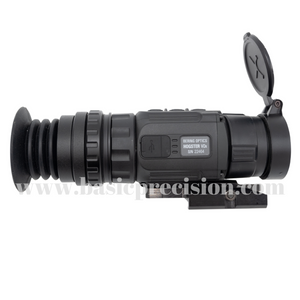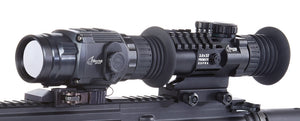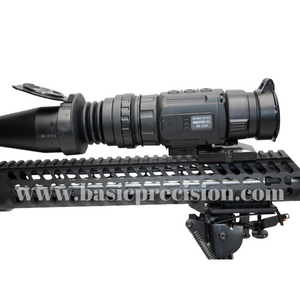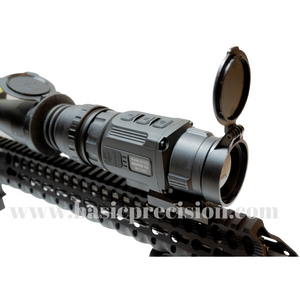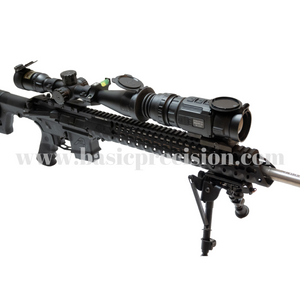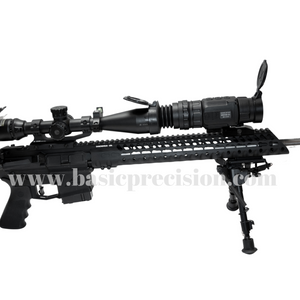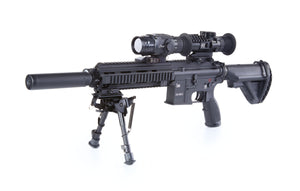 Free shipping to the Continental US
QD mount and Light Suppressor Kit is compatible with HOGSTER C (BE43142) and SUPER YOTER C (BE46150) Thermal Clip-Ons. 
The QD mount allows placing the Clip-On on the Picatinny rail in front of and in-line with daytime optic scopes that have medium or high-profile rings.
The Light Suppressor is optional, but strongly recommended. When it is screwed on a Clip-On unit, it stays between the unit and your daytime scope, which helps to suppress sun light when you are using the unit during daytime hours (when sighting, proofing your zero before a hunt, etc.).
Mounting a Clip-On with this kit is only possible when you have enough Picatinny rail length in front of your daytime scope.  

The most common example of this set-up is an AR-platform or a bolt-action rifle with a longer Picatinny rail in front of the scope which, after hunting a deer before the sunset, you need to quickly re-equip for shooting a hog or a coyote at night. It is a really fast and easy conversion. 
The Light Suppressor screws directly onto the Clip-On and the Clip-On mounts on Picatinny rail in front of your daytime scope with the QD mount. 
Once a Clip-On with the QD Mount is zeroed on your rifle, it keeps the zero when it is taken off and put back into the same Picatinny slot.