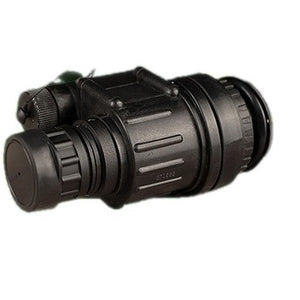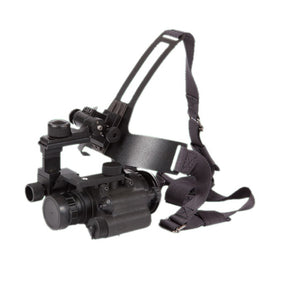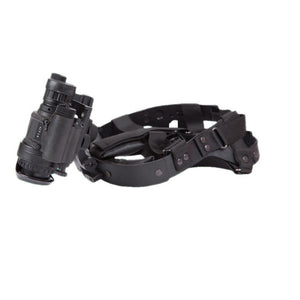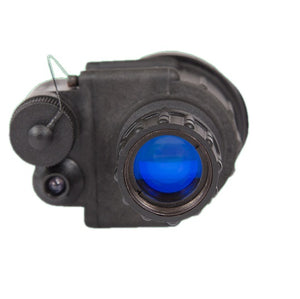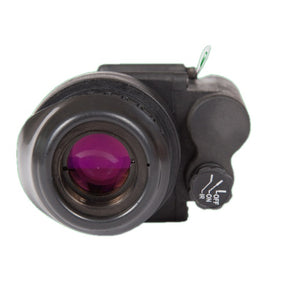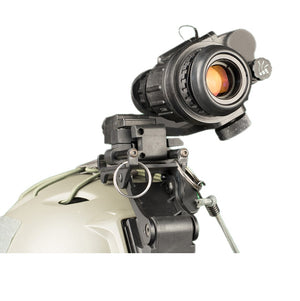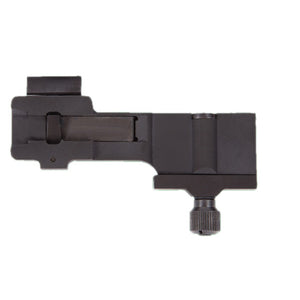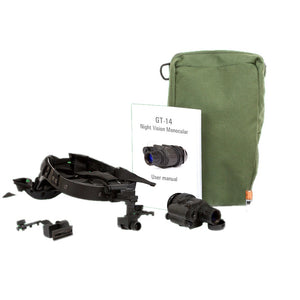 PLEASE CONTACT US FOR THE IMAGE INTENSIFIER TUBES AVAILABILITY PRIOR TO PLACING YOUR ORDER FOR THIS PRODUCT.
Free shipping to the Continental US
GT-14BE 1.0x22 Tactical Night Vision Monocular is a very compact and lightweight NV device featuring a rugged design and a durable body made of glass-filled polyamide. The NV monocular is suitable for tactical applications and is extremely versatile as it can be operated as a handheld device as well as be head-, helmet- and weapon-mounted. The monocular is loaded with neat features including automatic brightness control to achieve the highest image quality in varying light conditions, battery and IR-ON indicators, and a built-in "flip‐up" OFF switch which turns the device off when it is tilted into a vertical position. There is a built‐in short-range 805nm IR illuminator for use in extremely low light conditions. To enhance viewing capabilities, the system can be paired with a 3.0x, 4.0x or 6.6x magnifier lenses (sold separately). GT-14BE runs from a single AA battery.
The device is offered in 3 models:
White Phosphor Photonis image intensifier tubes

MIL Spec Grade Gen 3 Filmed Auto-gated, min FOM 1728

White Phosphor MIL spec Gen 3 Filmed Auto-gated, min FOM 1728
Photonis Tubes outperform typical Gen 2+ tubes and Photonis ECHO tubes' performance is much closer to Gen 3 than to Gen 2+. Please click HERE for more details and for a simple explanation of the differences between the models.
FEATURES:
Compact & lightweight
Ergonomic design 
Multi-coated optics
Premium black & white image
Durable body made of glass-filled polyamide
Automatic brightness control
Automatic cut-off when tilted in vertical position
Accurate front lens focus adjustment
Close observational range of 0.25 yard/meters
Comfortable for extended surveillance
Internal "low battery" and "IR-on" indicators
Functions with one AA (1.5V) battery
Built-in 3/4" tripod socket
Built-in hazard-free IR illuminator (5mW)
Shockproof with the use of medium recoil ammunition (.223, 7.62x39 and similar.)
Water-, corrosion- and dust-resistant
Photo and video equipment adaptable
PASGT and ACH/MICH helmets mountable allowing for "hands-free" operation 
In the Box
GT-14BE NV monocular
Head Gear
Dove tail head/helmet gear adaptor
Helmet gear
Rubber Eye guard
Weapon mount
Sacrificial window
Soft Carrying pouch
Neck cord
Lens Cover
1 AA Battery
Lens Cleaning Cloth
Instruction manual