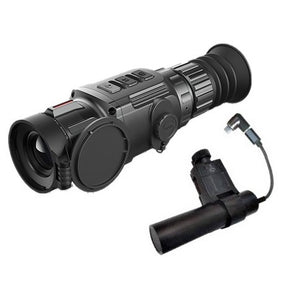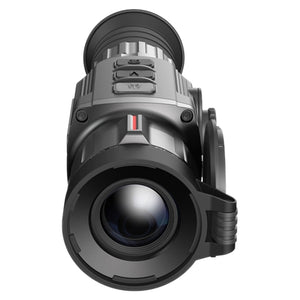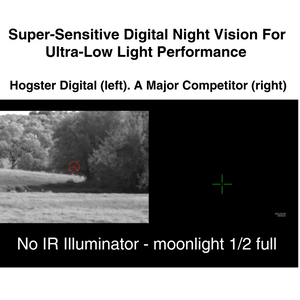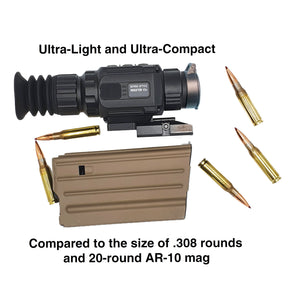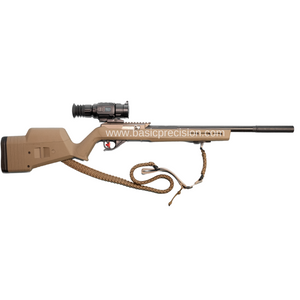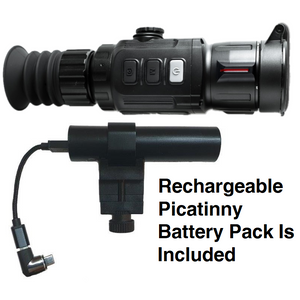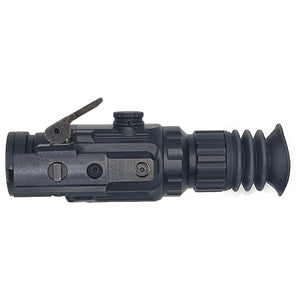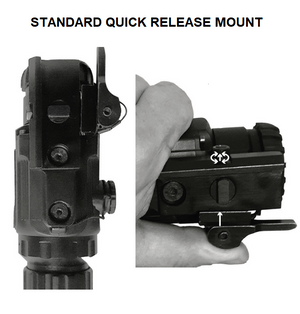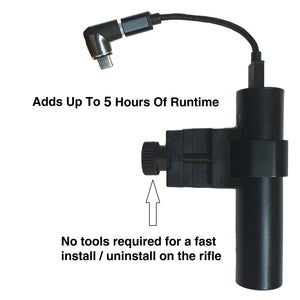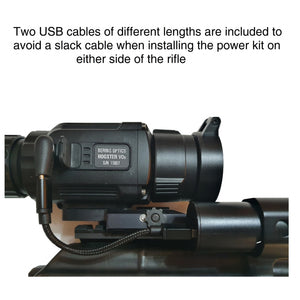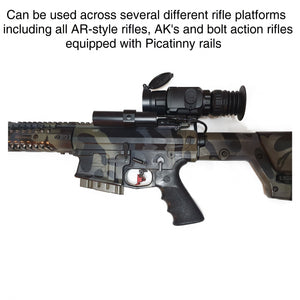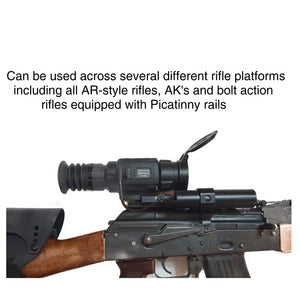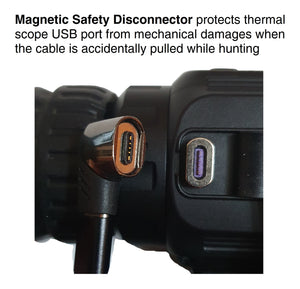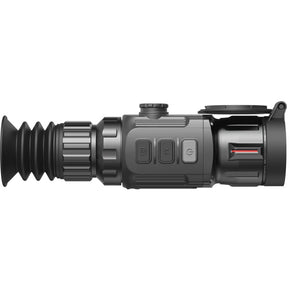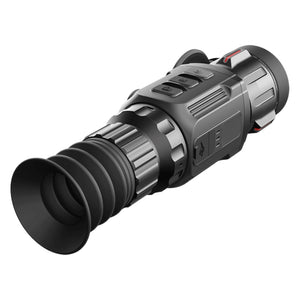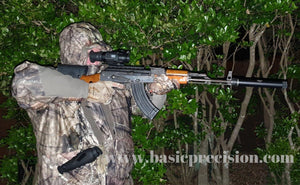 Hunt Day or Night With Hogster Charge - An Ultra-Low Light Sensitive Professional Digital Scope With 3.0x-12.0x Magnification.
GET A WHOLE NIGHT OF HUNTING ON ONE BATTERY SET AND ONE CHARGE OF BASIC PRECISION POWER KIT! 

Picatinny-mountable rechargeable power bank (by Basic Precision) is included
High-Definition Daytime Mode
High Resolution 1280x960 Display
Super Sensitive Night Vision Mode with 4 uμ high-sensitivity HD CMOS core, comparable with sensitivity of Gen2+ tubes for Ultra-Low Light Night Conditions. Not every digital scope is the same when you compare them head-to-head. The image from Hogster Digital is on the left, and the image from a competitor's scope is on the right. Both scopes were on tripods next to each other:  
Read more about revolutionary sensitivity of  Hogster Charge

HERE

IR illuminator is not required for an average night.


An IR illuminator with Picatinny mount is

 included for the longer recognition range at darker weather-related conditions. The 940 nm

IR light guarantees no 

exposure that can scare the game

Ultra-compact & under 1 lb. lightweight
Autogain control for optimal image brightness

High resolution sensor allows to maintain an excellent

 level of detail even at maximum zoom

Manual brightness, sharpness and contrast adjustment

4-profile memory 

allows having 4 different zeros for using Hogster Digital across 4 different rifles 

8 reticles, including 4 BDC

QD Picatinny Mount Is Included
Photo & Video Recording
Built-in 16 Gb memory
Wi-Fi Streaming Capability allows your hunting buddies to see on their phones all what you see through the scope live. 
Magnetic port for external power connection.
In this video Bering Optics Hogster Charge Professional Night Vision Digital Scope compared to ATN X-Sight 4K Pro: