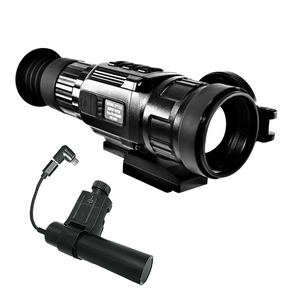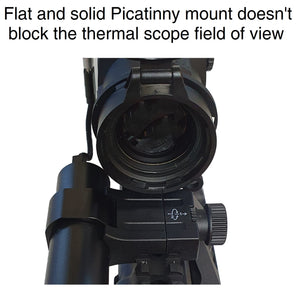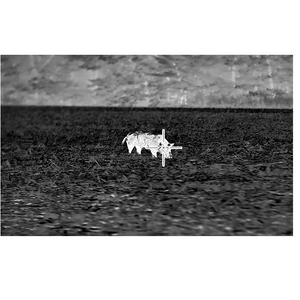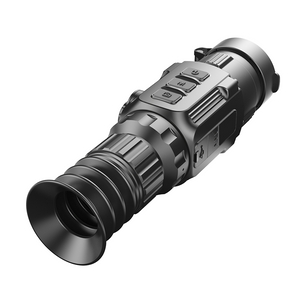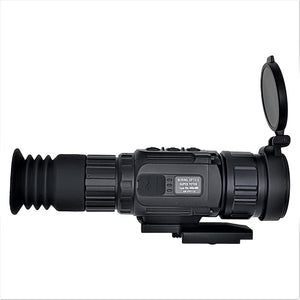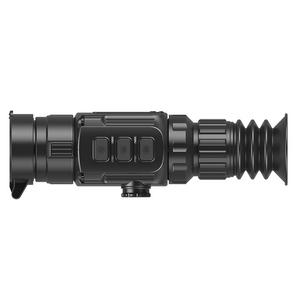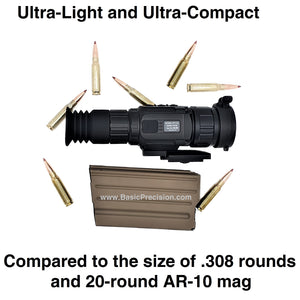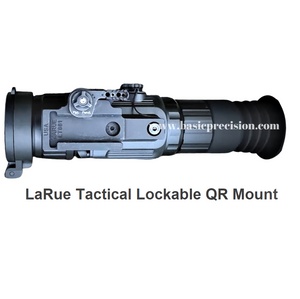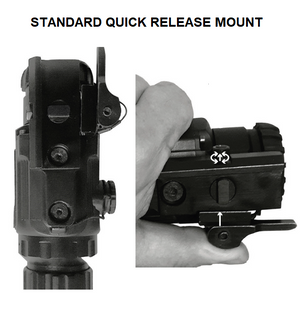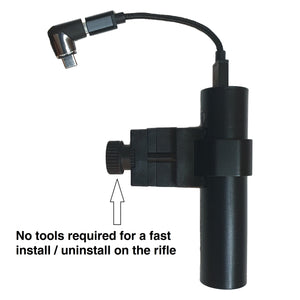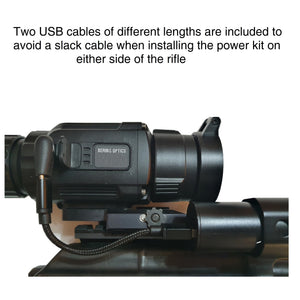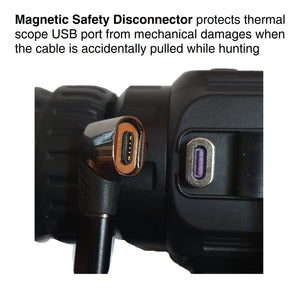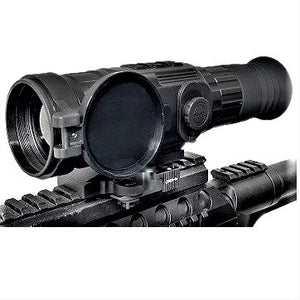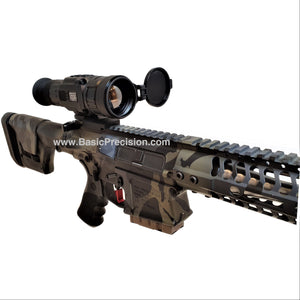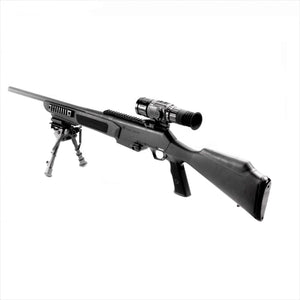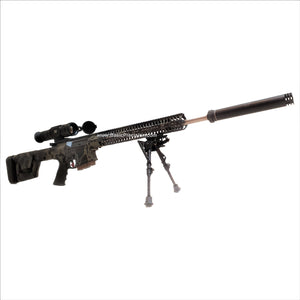 In Stock. Free shipping to the Continental US
GET A WHOLE NIGHT OF HUNTING ON ONE BATTERY SET AND ONE CHARGE OF BASIC PRECISION POWER KIT!
Ultra-compact Thermal Weapon Sight, 12 μm pitch VOx 640x480 resolution core, 50Hz refresh rate. Spectacular Image quality for uncompromised hunting experience.  Available in three options: 
25 mm lens with 1.5x -6.0x magnification - superior for stalking hogs and short-range hunting when the widest field of view is essential
35 mm lens with 2.0x -8.0x magnification - universal tool combining decent magnification with wide field of view
50 mm lens with 3.0x-12.0x magnification - superior for long-range hunting with higher magnification and adequate field of view
All three models come with the following features: 
Picatinny-mountable rechargeable power bank (by Basic Precision) adds up to 6 hours of runtime
4-year

 

manufacturer's warranty for the thermal scope
Compact & lightweight
Superior for predator control at medium to long-range distances
4-color switchable palette
Selectable Auto or Manual thermal core calibration ("NUC")
Picture-in-Picture function with 2X multiplied image

4-profile memory for zeroing calibration data 

allows using Super Yoter across 4 different rifles 



Precise windage and elevation adjustment
Manual focus front lens
Choice of 8 regular and ballistic reticles
Built-in inclinometer (canting and up-hill/down-hill indicator)
Built-in Stadiametric Rangefinder
Built-in digital compass
WiFi live streaming capability to Android or iOS devices
Built-in recording function with 32GB memory to record videos and photos
Quick Detach Picatinny Mount comes installed on the scope. 

Please choose between the Bering Optics Tactical Lockable Mount and the LaRue Tactical Lockable Mount for the Super Yoter 50 mm; or between the Standard QD mount and the LaRue Tactical Lockable Mount for all other models.

Click HERE for COMPLETE SPECIFICATION
Click HERE for more details on the External Battery Pack
RECOMMENDED ACCESSORIES: Focus Ring Cattail for 35 mm lens Model and for 50 mm lens model 
NOT SURE WHICH MODEL TO CHOOSE?
Click

 

HERE

 

for Easy Thermal Sight Selection Guide               
Basic Precision thanks Ben with Hunt TXhogs and Brian with Carpe Sus for the amazing videos:
Comparing Super Yoter R with 50mm & 35mm lenses:
Zeroing Super Yoter R 35 mm:
Review of new small Super Yoter 25 mm:
Testing new small Super Yoter 25 mm: